https://www.facebook.com/media/set/?set=a.432524646771814.105731.100000428486622&type=3
https://picasaweb.google.com/shivkumar.ac/CenterMensRightsDharna?authkey=Gv1sRgCKb67ayVs5nTag
https://www.facebook.com/media/set/?set=oa.424801104211172&type=1
A few photographs are below:
The dharna goes into gear at Town Hall!
There is good participation by women too.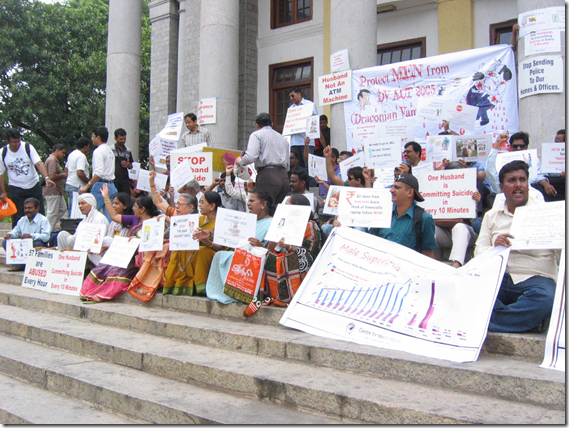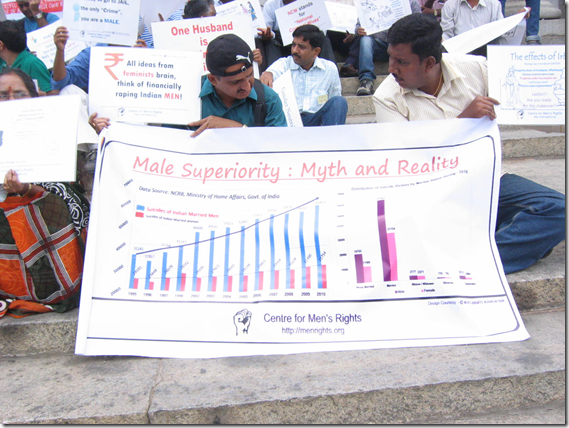 The graph (blue bars) show the increasing rate of married men's suicides. Compare that with the pink bars which show married women's suicides.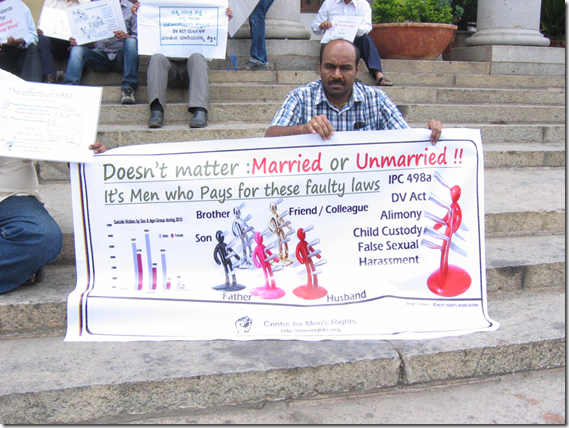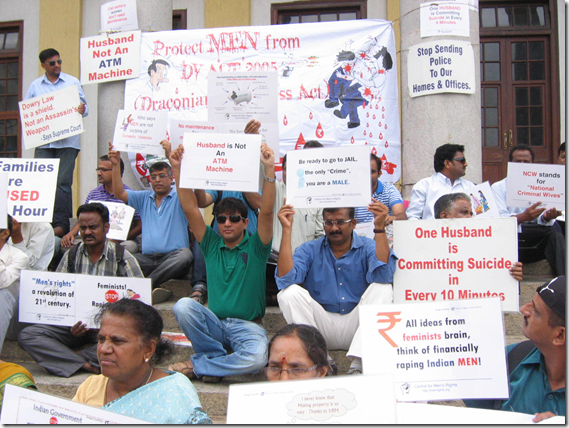 The message is loud and clear!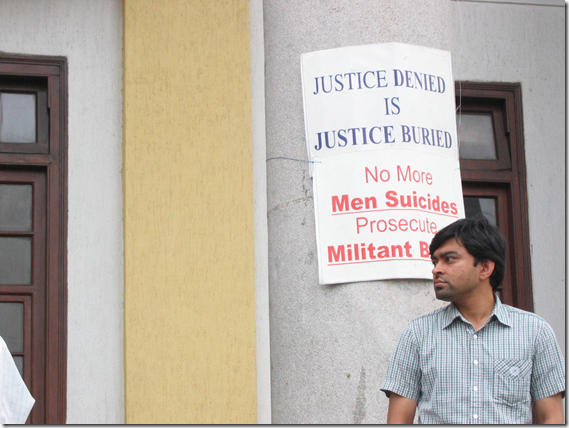 No more men suicides, prosecute militant brides
We appreciate the policemen who work long hours in service of the society!
Our activist distributing pamphlets near Town Hall intersection.
Reaching out one man to another