http://indiatoday.intoday.in/story/judge-says-girls-shouldnt-have-sex-before-marriage-ex-cji-calls-ruling-absurd/1/316969.html
An additional sessions judge in Delhi is facing flak for observing that girls are morally bound not to have sex before marriage.

A former Supreme Court chief justice said that he would have taken action against the Delhi judge.

Former Chief Justice of India V.N. Khare said he would have taken action against the judge. "What he said is absurd."

Justice Khare also said that the times had changed and focus needed to be on equality for men and women.
Ex CJI Justice Khare wants equality for men and women.   How about allowing men to file rape cases on women who have sex but then go back on promise to marry?  Obviously he thinks that a woman having sex gives her license to trap a man into marriage but no such privilege is given to a man.  Which flies in the face of logic of Equality between men and women!
The trial judge's comment about 'morally and socially bound" is absolutely correct from legal point of view also.   It reflects the Indian society's mindset which looks differently upon consequences of sex before marriage for a man vs a woman.  It is precisely because of that mindset that the laws are made which allow for filing of a rape charge by woman on alleged refusal of promise to marry by a man.  In no other country they will allow a woman to file a rape case because the man refused to marry.   So people like justice Khare should instead work to get the laws changed if they believe in true equality before the law.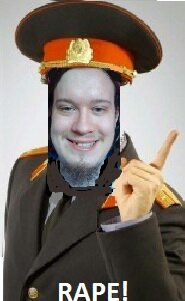 As an aside, another ex-CJI Mr Balakrishnan had made a public comment that a rape victim should be given the choice to marry the accused.  Really?  Obviously the top judiciary of this country do not believe in any equality before law between men and women but thinks that women need to be given exclusive privilege to file criminal cases against men to be able to get what they want from those men.